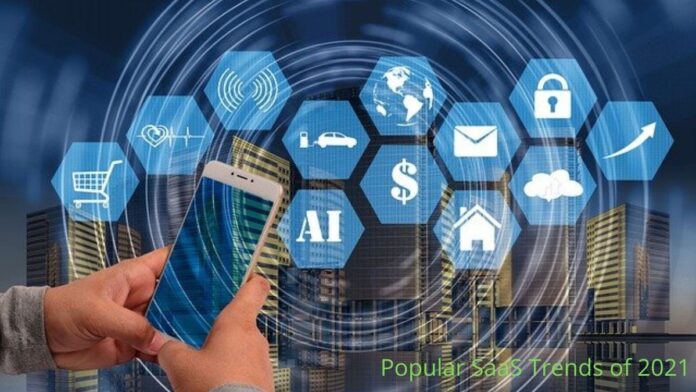 Software as a Service industry is booming like never before. Peep in at the Popular SaaS Trends of 2021. In this post, we have discussed the:
Popular SaaS Industry Trends.
Top 10 SaaS Companies using SaaS Technology.
Popular SaaS Trends of 2021: What is SaaS?
We all know SaaS stands for Software as a Service. But do we know what it actually is? These are cloud-based software. One can access data from anywhere and on any device if you have an internet connection in hand. There are centrally hosted subscriptions that come with the software license.
Read More: Microsoft 365 Apps for Business
With SaaS, you would not need to install separate software to access the cloud data storage. Since the software is based on a web browser, you only need to have access to the internet and browsing software. The server we would use for such access is an external server.
Popular SaaS trends of 2021: Why is SaaS getting popular?
It is true that software has made more than half of the world's tasks easier. By using an external server for opening the cloud area. This software is easier to maintain even for too many users. The users would not need to update the software every time there is an upgrade in the interface of the program. Thus, saving time, data, and compatibility issues that would have been spent on downloads and software versions.
Popular SaaS Trends of 2021: Advantages of SaaS over Installed Software
Lesser Time Required in Setting Up:
The software does not need to be installed on the device. So, this saves enough time that would have been spent in the installation and configuration of the applications.
Easier Updates:
The upgrades are not needed to be installed all the time. At once, the update simply gets spread through the SaaS where the customers can reach it. The new package costs and lower as well.
Inexpensive:
As compared to the older cloud-based subscriptions, SaaS license costs lower. This benefit comes from the fact that the SaaS owner owns an environment. This environment is distributed amongst the subscribers. Cutting down on a lot of costs, SaaS is comparatively less costly than the traditional cloud app models.
Easier to use SaaS:
SaaS is easier to use and good for users. Why? Because before buying a subscription package you get to test the same. You can even own multiple instances and transfer or share data easily.
Other benefits of SaaS include scaling, integration, performing proof-of-concepts, security, and business sharing.
Popular SaaS trends of 2021: SaaS Industry Trends
As we enter 2021 and say goodbye to 2020, we will flourish the internet with SaaS technologies. 2021 will be the year of SaaS trends. Let us see the top 10 SaaS trends of 2021 that could be leading the year.
AI (Artificial Intelligence)
Artificial Intelligence is occupying almost every sector with a rush. What more is that it is advancing into better features as time passes.
AI is the top SaaS trend under development. SaaS is a part of cloud computing. Cloud computing is becoming so productive in healthcare, travel, and further industries that AI has become the most popular SaaS trend of 2021.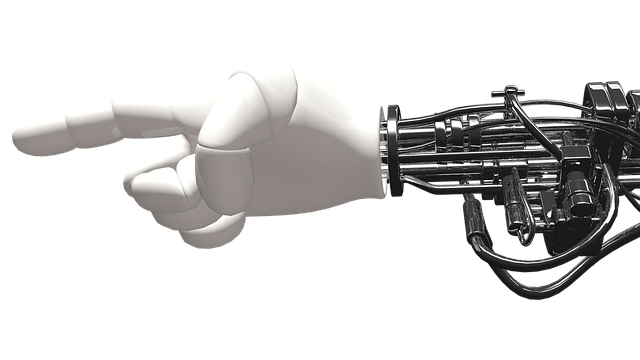 AI is the most wanted and the most expensive technology as they improve efficiency, saves time, and further increases the productivity level.
Now the question is that why is AI a popular SaaS trend of 2021 in development?
This is so because artificial intelligence has helped in speeding up the SaaS processes. When it comes to a business, the forecasts, surveys, and other requirements are way faster.
Also, machine learning lets the user tighten security. By remembering codes and different patterns, the machines can recognize threats and unwanted breaches.
Though machine language is the base, AI's sole purpose is to copy human behavior. When confronting clients and business partners, human personalization is important.
Mobile First Strategy
We carry our mobile phones like we carry our purses. More than half of the world's population browses the internet using their smartphones. Using PC and tablets are not rare, but cell phones are a regular. Especially for surfing social media platforms and searching through Google.
Every company would want these cell phone users to drive them toward their brand. Therefore, software developers focus more on developing mobile-friendly software. Every program is shifting to mobile phones for their portability. The demand continuously grows to make it a huge opportunity for the SaaS owners.
The businessmen and their staff need efficiently built software to perform their work using mobile phones. SaaS has been put up to enhance the communications and task management property clouds for such users.
API Integrations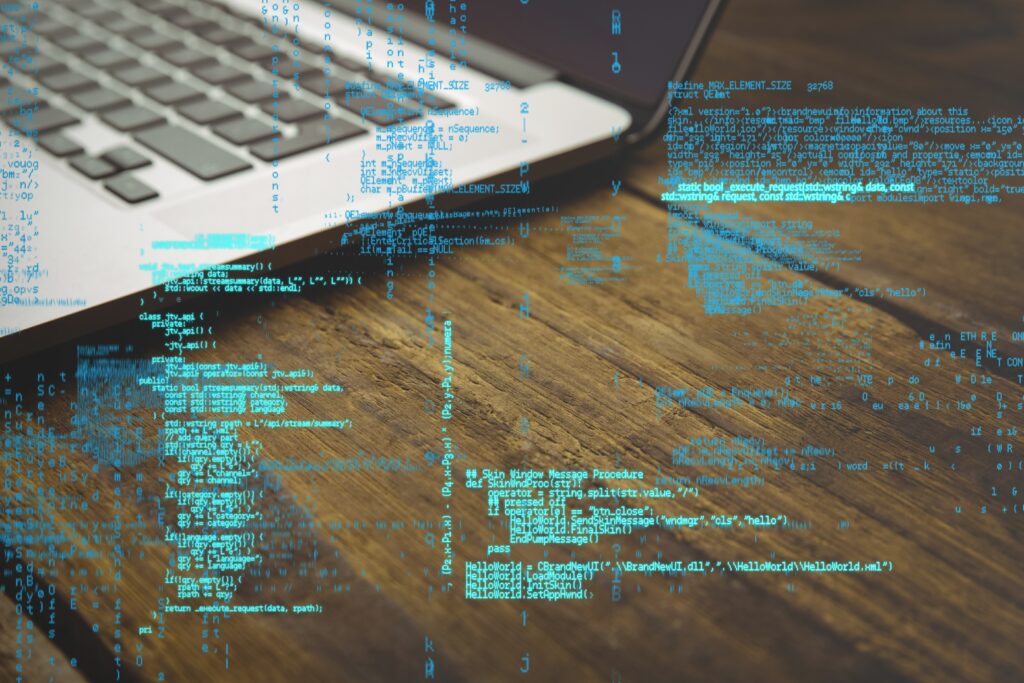 Application Programming Interface has been an integral part of software development. Present SaaS scenario needs to bring direct integration with most used tools. This was not possible before. However, nowadays for the clients to efficiently use their products, most SaaS comes with integration methods in the cloud.
Vertical SaaS
The Horizontal SaaS focuses further on generic solutions and clients from as many fields. Meanwhile, vertical SaaS has erupted a change in the industry by focusing on analytics. The vertical SaaS solutions are specified for the business's requirements and fields.
Vertical SaaS has the benefit to prepare for particular needs in different industries. It is easier to market while having a smaller total addressable market (TAS) as compared to horizontal SaaS. For setting up targets and better customizations, vertical SaaS is the solution.
Moving to PAAS
PaaS means Platform as a Service. SO, why would one shift to PaaS from SaaS? This is for customer retention in most cases. The needs of the clients keep growing that makes the SaaS vendors modify their strategies every now and then. To acquire more for the clients, SaaS migrates to PaaS. Also, PaaS is flexible, more reliable, and approachable
With PaaS, customers can create apps on their own. The SaaS user might also migrate to PaaS for their data security issues that are visible to the owner of the environment.
White Labeling
White Labeling is also one of the popular SaaS trends of 2021. For smaller software businesses, it becomes difficult to sell their products. Instead, they partner with bigger brands. These brands buy services from smaller companies instead of creating their own. The bigger businesses add their own brand label white selling further to the client. This is white labeling in SaaS.
White Labeling brings high profit, faster service delivery, and improved services by the SaaS owners.
MicroSaaS Growth
MicroSaaS are more about micro solutions created by SaaS businesses. This is done to improve the SaaS functioning on a larger scale.
MicroSaaS is about creating plug-ins, extensions, and such tools to make working on the software easier. These microSaaS software costs low while the profit margin is high.
Other fast growing SaaS trends of 2021 would be unbundling SaaS, changes in the pricing policies, thought leadership increment, and more. However, these are the top SaaS trends of 2021.
Popular SaaS Trends of 2021: Top 10 SaaS companies Using SaaS Technology
1. Microsoft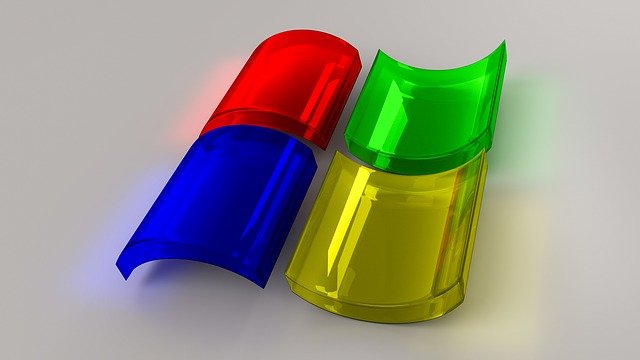 It has been time that Microsoft has shifted to a SaaS based platform for their clients. The users can connect to the cloud-based apps on the internet without fuss while accessing multiple integrated software services like notes, calendar, mails, its other office software. Microsoft is an example of the top SaaS companies so far.
2. Oracle
Oracle SaaS has a lot of cloud computing apps. With Oracle, one can get the quickest solutions to small issues. From marketing to sales, the user gets a variety of management systems for human resources, finance, etc., for your business needs.
3. Adobe Creative Cloud
Adobe Creative Cloud by Adobe has more than 20 software for the users to advance in photography, graphic designing, editing videos, and mobile applications as well. With Creative Cloud by Adobe, one can get a subscription and let the software get downloaded to the device automatically. The software remains installed as long as the subscription exists.
4. Google G Suite
Google G Suite is now known as Google Workspace. G Suite contains a variety of tools, software, and cloud computing stations that are owned and maintained by Google. Gmail, Contacts, Google Drive, Chat, Forms, Meet, Quick Notes, and Calendar are among the most used tools. The service is integrated, online, and highly efficient. Google G Suite could be the top SaaS Company of all.
5. Shopify
We all know Shopify as a famous eCommerce website. Shopify is moving toward SaaS by accepting to manage its deliveries, inventories, interactions, and other planning using SaaS integrated software to scale up its customers.
Shopify has three different licenses as per the subscriptions along with their lite version for Facebook marketing.
6. SurveyMonkey
Is SurveyMonkey SaaS? Yes, SurveyMonkey is an online Survey SaaS company. Apart from running surveys, businesses can also strike through the various analytical feature. They have free and paid packages according to the business requirements.
7. Salesforce
Salesforce is an American organization that provides tools for customer services and branding. Analyzing client behavior, Salesforce provides Customer Relationship Management for businesses.
8. Box
Box is a well-known cloud management application. Box as a SaaS provides high security to the content stored with them. There are a lot of collaboration tools provided with them for business use.
9. Amazon Web Services SaaS
AWS SaaS also provides similar cloud-based services like analytics, customer management, storage, mobile tools, and more for enterprises to move ahead at a good speed at a lower cost.
10. HubSpot
HubSpot as a SaaS helps businesses drive quality traffic to their sites. The SaaS company helps the businesses to retain this traffic as the customers and organic conversion is carried out. For sales and customer lead conversions, HubSpot is a notable Saas that will be booming in 2021 as well.
Conclusion on Popular SaaS trends of 2021
SaaS trends are going to gain a high potential in the IT world. There are some of the best SaaS opportunities you can thrive for. There are more intelligent products that focus more on mobile usage for businessmen and businesswomen. Most software is linked to one another for a better customer-seller relationship.
Popular SaaS trends of 2021 are going to increasingly emerge in almost all the industries way, and beyond soon as we are moving toward a more technologically sound population.