SEO is the method of getting traffic from the organic or natural way on search engine. And it's the practice of increasing quality traffic on your website through organic way.
There are several users who spend their time on Google to find some content. For being visible in top of the Search Engine Result Page is the most important thing. That will result in generating more leads, traffics and sales.
Here I am going to share you some points that may help you to increase the traffic.
So, let's start…
SEO Techniques to Increase Your Website Traffic
Do Complete SEO Audit for Website
Create SEO Optimized Landing Page
Use Infographic
Website should be Mobile Friendly
Create Roundup Post
Post Quality Contents on Social Media
Regular Update your Old Content
Link to External Sites with High DA
Step 1: Do complete SEO Audit for website
Auditing your website helps you to discover why you're not getting enough search traffic.
In a simple way auditing can help you in analyzing and growing your sales. The main purpose of doing SEO audit is to identify the issues that affecting your website's organic search performance.
It's not a part of advanced SEO but it's a basic on-page SEO like page titles or descriptions and you can fix it by doing a simple website SEO audit.
Here are some steps that you can check during an audit:
Check website's SEO meta tags ie; page title and description.
Optimize your website using proper keywords.
Check for URL structure and make it simple.
All images must have their ALT tags.
Use proper H1, H2 tags.
Include links in your content.
Step 2: Create SEO Optimized Landing Page
By creating well designed landing page helps to improve your lead. Here's some steps that you can optimize your landing page of a website:
Use informative content to your website.
Add a proper call to action (sign up, download, or another type of action).
Find long tail keywords and use it throughout your landing page.
Build links from your existing content to your new landing page.
Step 3: Use Infographic
Infographics is a way where you can display all your information in an easy and understandable way. Infographics are graphical visual representations of information, data, or knowledge intended to present information quickly and clearly to the users.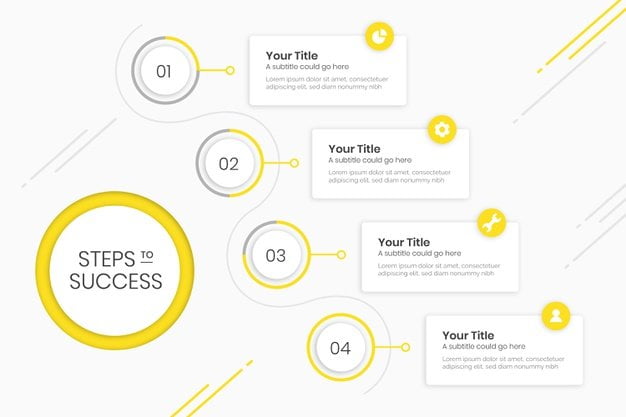 Here's some tips you can follow to create infographic:
Search for the trending topics according to your niche.
Write blog post according to your infographic.
Submit your infographic to the infographic directories.
Also Read:
Step 4: Website should be Mobile Friendly
The most important thing for SEO is that your website should be visible on mobile devices. According to a search by 2020, the number of smartphone users is projected to reach 2.87 billion.
You can check your website whether it is mobile friendly or not just use Google's free Mobile Testing Tool. Just enter your website url and click on Run Test.

Step 5: Create Roundup Post
Roundup Posts are very useful to the readers and it brings traffic to your website.
You can create your roundup post and grow traffic by following some steps:
Search your topic and a question that you want to ask your experts.
Make a list of your experts and contact them.
And finally collect their responses and publish the post.
Step 6: Post Quality Contents on Social Media
Social media is the best way to promote your brand, personal blogs or website by sharing or posting a content. It also helps you to increase traffic.
A few more websites where you can also promote your website by posting quality contents. Like Slideshare, Blogger and so on. These sites will help you to improve your search rankings within a short period of time.
Step 7: Regular Update your Old Content
If your website old and you already started blogging for more than a year, and your posts are generating more organic traffic then you can improve those posts and generate higher search ranking.
You can also check your blog which one is performing well through Google Analytics.
Log into Google Analytics.
Click on "Behavior tab".
Then click on "Site Content". From here you can see all your top performing contents by selecting a specific date range.
Step 8: Link to External Sites with High DA
External links are the hyperlink that generates from another domain. If another website links to your website, it is considered as external link. Similarly, if you link out to another domain, it will also consider as external link.
External links help to improve your trustworthiness in the eye of Search Engine.
Conclusion
So finally, I would like to say that these are the basic SEO techniques which you need to do on the webpages to increase the website traffic.
Read More: